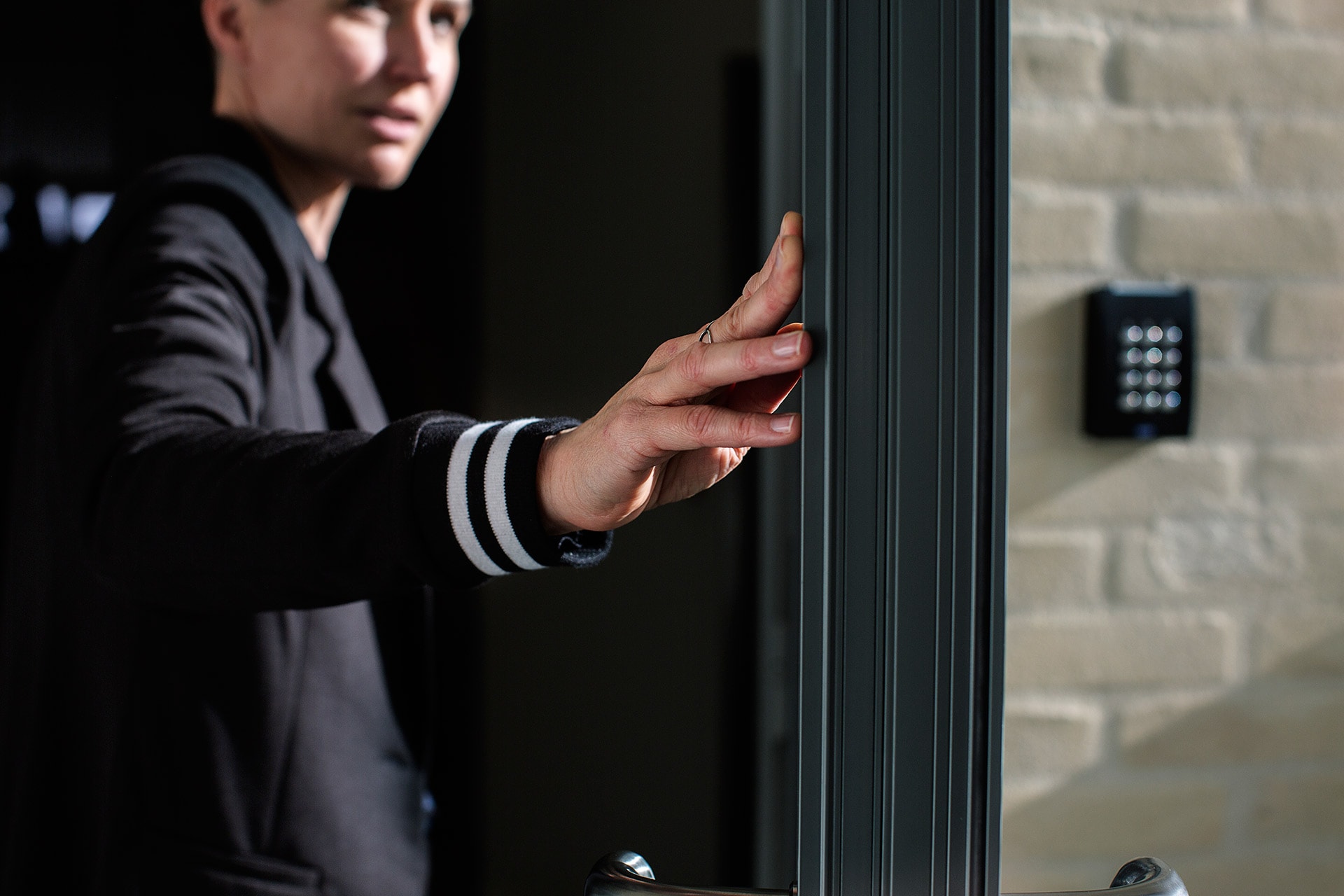 Photo: Ditte Valente
Many physical security measures must be implemented by your organization, such as the choice of access control, alarms and surveillance.
Here is some advice on what you can each do – and guidelines for the overall work concerning physical security.
First, some advice for the individual employee:
Access
Protect your access code so others cannot see it.
Keep your access card visible when you are inside the perimeter. This reduces the risk of tailgating – i.e. an intruder gaining unauthorized access by following someone with an access card.
Put away your access card when it is not relevant, for instance when going to and from work.
Building and rooms
Be aware of visible vulnerabilities such as open windows on the ground floor.
Be aware of the details in your physical surroundings. Are there any indications of attempted forced entry?
Be aware of compromised physical security measures such as security doors that have been wedged open.
Prevent people from looking in. Set up your workstation so that screens, whiteboards etc. face away from windows and other areas where there is a risk of people looking in. Alternatively, use curtains/blinds as required.
Use rooms as intended. For example, do not take a sensitive discussion from the conference room to the kitchen.
Observe your closing procedure. For example, make sure that all windows, doors and safes are closed when you leave the room.
Storage and handling
Observe your procedure for secure storage of documents etc. If you have a safe with a code, make sure others do not see the code.
Observe your procedure for secure disposal of documents etc. Use a shredder, for instance.
PET's advisory services
PET provides advice on the physical security of rooms, buildings or areas that are considered threatened, vulnerable or critical to Danish society.

These may include:
Ministries
Critical national infrastructure
Danish embassies abroad
The Royal House
If you need the advice of PET, please contact us on raadgivning@pet.dk.